Overview
Strategic social has never looked so good.
As one of the most respected and fastest-growing lifestyle brands in #DSMUSA, Happy Medium was honored to sit down with core team members of Salon Spa W to lead a strategic work session. Taking a moment to realign on the brand's mission, vision, and values allowed Happy Medium to help create a social road map for this iconic salon to easily navigate.
Social Snapshot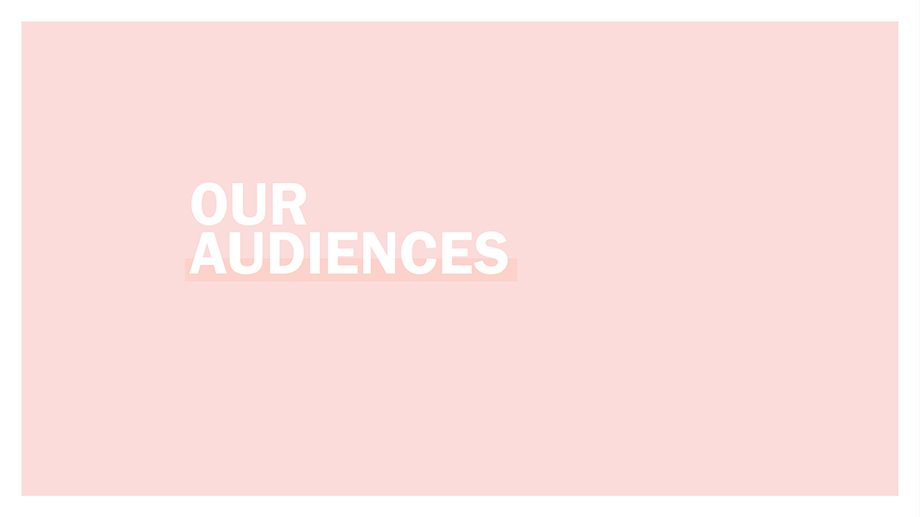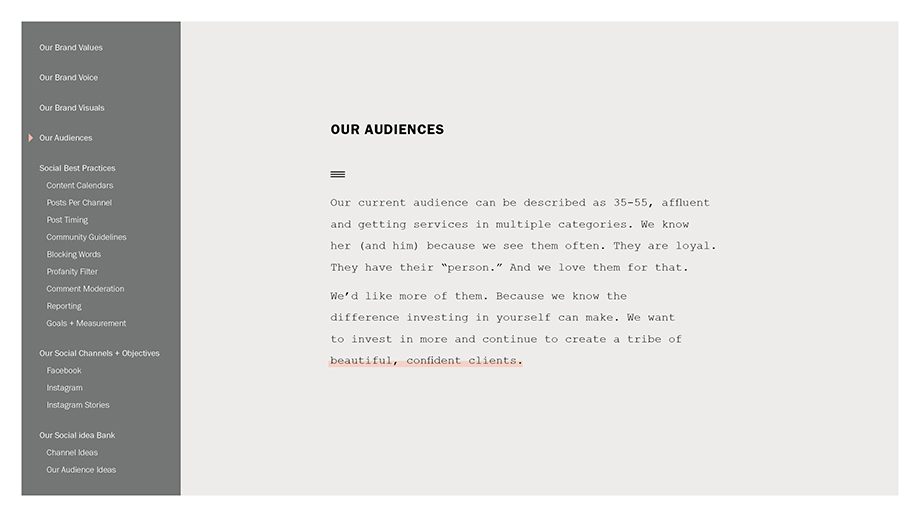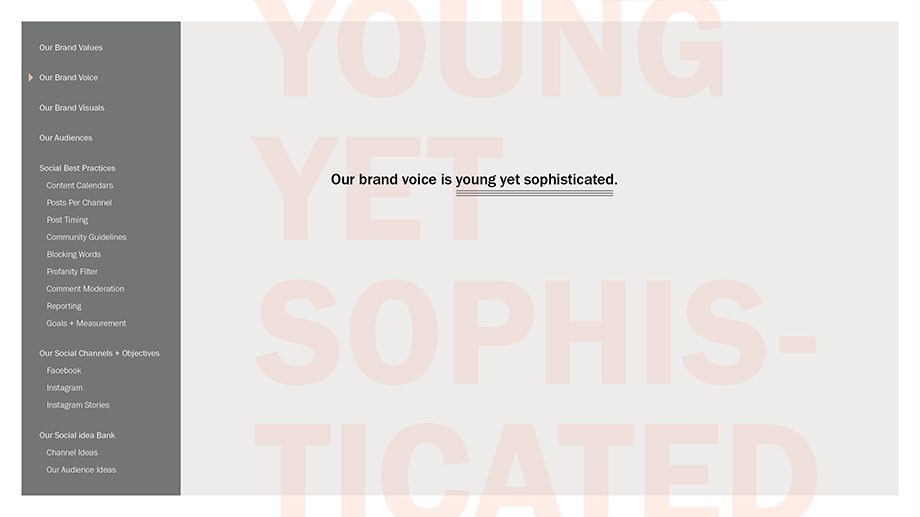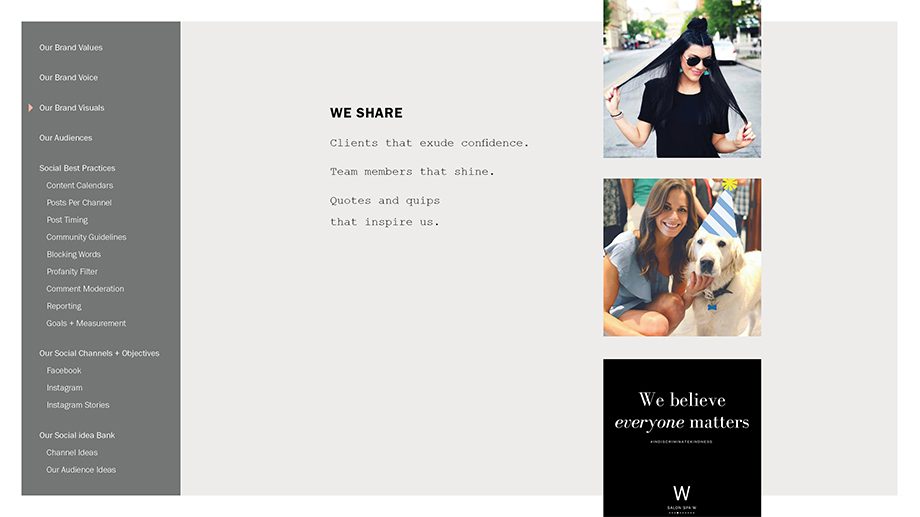 Client Testimonial
As a leader, you know in your heart what you are trying to bring your team, your clients, and the community—you know your true north. Happy Medium made a beautiful, inspiring road map for us to reach our true north.
By The Numbers
Proof that when you combine style with strategy and substance, you get social success.
7

workshop participants

58

pages of company values, beliefs, best practices, and inspiration

1

happy client
Disciplines
The achievers that found the solution.
Outcome
When you're a lifestyle brand, your business depends on looking good. So does your social content. Through strategic sessions or social style guides, Happy Medium partners with brands of all sizes and styles to keep your social strategically looking and sounding its best, and to keep your own social team well-Liked.
Let's chat.
Every great partnership started with a first step. Let's get talking.
next up