Having a well-designed website with modern functionality has become a necessity. Things like mobile-responsiveness and interactive design have become so commonplace that your visitors likely expect a certain experience just to be considered professional.
However, we find that many organizations don't know how to upgrade a website they've had for several years.
Some turn to DIY options—sites like Squarespace, Wix, or GoDaddy. But without a background in design or web development, these can only offer so much. If you've ever worked with one before, you know it can be maddening to get the details correct. Things like branding, contact forms, email collection, or mobile-friendly layouts can be complicated. And unless you have a full-time employee to dedicate to digital marketing and design work, these sites will take up your time and take hours away from your core operations.
Obviously, we recommend hiring a marketing partner to help. Outsourcing website development is no different than hiring an electrician to fix the office wiring: You're letting a professional handle something that isn't your primary line of business.
Of course, we'd love if you chose to work with Happy Medium. But we want to ensure you find the right partner for your particular project—so we've put together this brief guide that will help you assess the many options available.  
Check the Technique
First and foremost, you need a team that specializes in digital marketing. Many agencies can deliver successful campaigns and do creative work, but only an agency focused on digital media will have the team you need to create a professional website.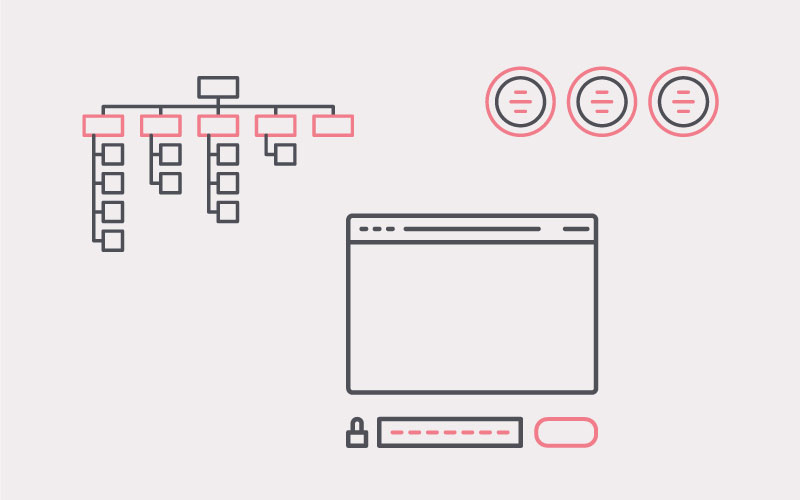 Next, you should review the potential partner's portfolio for experience with functionalities you may want. Website developers often have specialization and expertise that can make a difference in the end product.
You should also ensure that the agency has a complete in-house team for each step of the website building process. Offering the services is not the same as having an in-house staff—subcontracting work in digital marketing can add hidden or unnecessary costs, slow down project timelines due to hand-offs, and can introduce communication issues as your partner tries to translate your needs to other vendors.
Step in the Arena
Once you have a short list of shops that specialize in digital media and have an in-house staff, learn the teams in play and what they do for your site.
The most basic is a web development team. The development team will turn your branding, design, and needed functionality into the code that is your website. Your partner should have developers on staff who can create solutions and products that are custom-tailored to your organization, rather than using off-the-shelf templates. This skillset is imperative to ensure that your site addresses your organization and your expertise specifically and to best serve your users.
You will also need a visual design team. The designers should be able to consult on everything from logo creation and brand development to website layout and imagery. Having trained designers ensures your company will have a digital presence that is professional, cohesive, and consistent with your in-person brand.
Your team must also include user experience (UX) professionals. UX is about creating the outline and structure of your website, and building it in such a way that users can easily and confidently navigate your content. Think of them as architects —they ensure you have a logical foundation upon which to build and grow your site.
No team would be complete without content. Your partner needs to have people who understand content strategy—the planning that goes into presenting the information on your site and developing branding or messaging. This should also include search engine optimization (SEO), the tactics that ensure your site appears in search engine results.
Mass Appeal
Your partner should have a plan for your website that delivers results after it's built. When it comes to websites, if you build it, they will not come. Merely putting your site out there won't ensure prospective clients will find you. Your partner needs to have a social media and advertising team to actually generate traffic and direct consumers your way.
Additionally, the UX and development teams should be able to offer you a long-term vision that allows your site to grow and change without starting from scratch. A partner with long-term vision will be able to build a framework that can adapt to your organization—whether that means adding new products and services or creating new functionality as your marketing plans evolve.
Just to Get a Rep
The last thing to consider is your investment in good website design. All of the above work will be an investment in your organization, the same way that hiring employees or leasing office space allows you to grow. And it's not just a financial investment—it's an investment in your professional reputation and appearance. Think of your modern website as the equivalent of building a gorgeous new office space in the middle of downtown. You're creating a destination for your potential users to experience your organization.
When choosing where—and with whom—you want to invest, the numbers should speak for themselves. Happy Medium clients have seen returns like a 148% increase in app downloads, a 160% increase in in-person visits, a 55% performance increase compared to the industry standard, a reach of 2.1 million marketing impressions, and more.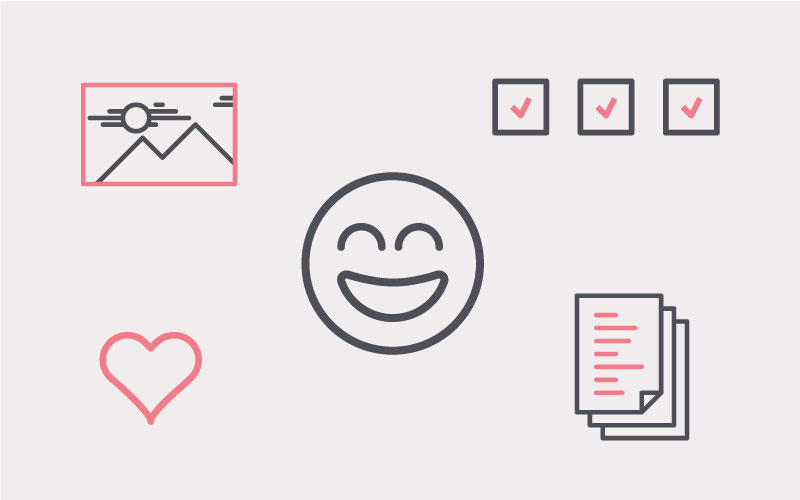 Take it Personal
Finally, having a team you like and agree with can make a big difference in the quality of your working relationship. There is something to be said about your partner understanding your background and your organization in the same way you do. Additionally, the ability to see eye-to-eye with your new team will help ensure your final product is true to your vision.
We hope this information has been helpful. If you are in the beginning phases of creating a new website or need to update your current one, we would love to work with you. Check out our web services page at itsahappymedium.com/web to see what we can do for you.