Liz Lidgett is the founder and CEO of Liz Lidgett Gallery and Design, a Des Moines-based art gallery that offers art sales and consultation services to local and national clients. Liz's work can be seen on the walls of homes, businesses, and buildings throughout Des Moines, as well as in nationally-recognized design publications.
After years of working as an art consultant, I finally achieved a major dream of mine and opened an art gallery in 2019. I had a business plan, a set of goals with strategies to execute them and I had done all that I could to mitigate the inherent risks that come with opening a retail location. Like so many other things, all of that went out the window when a pandemic hit months after opening. As a small business owner, my focus shifted immediately to finding ways to make up the business that I lost when my gallery shut down. While the rest of my business has been disrupted, I have been able to find a new market for my business thanks to strategic social media during COVID. Instagram, in particular, has been a major driver of sales over these past uncertain months.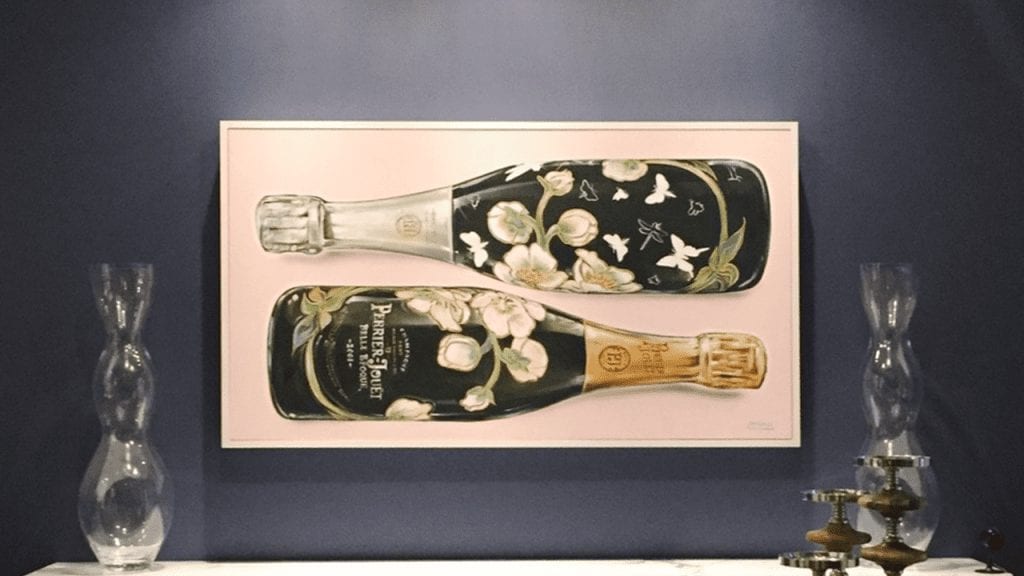 Reflect Your In-Person Experience Online
Within two weeks of the pandemic beginning, and our gallery being shut down (along with all nonessential retail spaces in Iowa), we made the switch to a full e-commerce website.
Our business is heavily reliant on relationships with our clients, so my main concern being able to provide the same service online that our clients expect in our retail space. I had a gut feeling that an e-commerce site was going to be important, but I had no idea just how important it would become. Our e-commerce site allowed us to keep making sales online, but we had to pivot even harder to social media and our blog to maintain relationships with our clients.
Our main efforts included interviews with artists through IGTV to introduce them to our audience, Instagram stories with videos of artwork each day, and the creation of a shop through Facebook and Instagram. Although our artwork can range from $100 to $10,000, we were still having large sales come through the website and our Instagram direct messages because the relationship aspect of our business didn't change–it just moved online.
Make a Connection
Tina, our director of operations, or I appear on our social media frequently. We talk to the camera, giving our personal thoughts and feelings about an artwork, expressing our genuine excitement about an upcoming show, or just showing our immense gratitude for our customers.
When someone in New York makes a $2,000 purchase from a gallery in Iowa they've never been to, trust is an important factor. Because we show our faces and share our thoughts frequently there is a connection with our followers. People can't come into the gallery in the same way they could before COVID, but I can still build trust with them.
Our clients trust that we will package their purchases with care, or answer their questions in a timely manner because we show ourselves doing that on Instagram stories. They know they can pick up the phone and be familiar with the voice on the other end.
The pandemic has accelerated and digitized something I believed in at the founding of my business. I put my name on the gallery, not out of ego, but because I want people to know who they are buying art from. Social media helps me do that.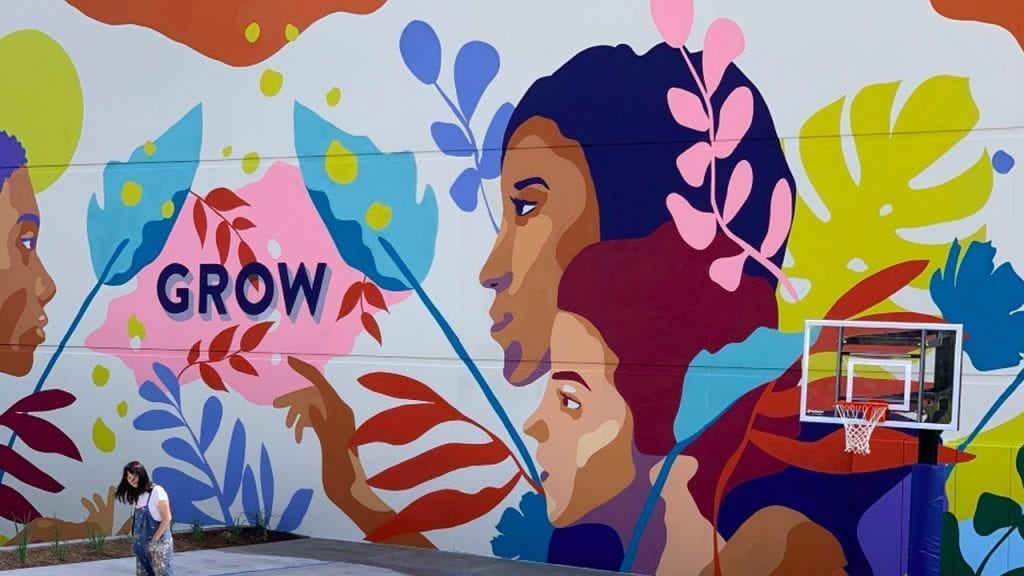 Getting Started is Easy
Ultimately, I believe that social media has been a major factor in our survival throughout the pandemic. If you are a business owner, or you help run an account, I have a few pieces of advice for you.
Talk to the camera
It may feel uncomfortable at first, but practice makes perfect. Pro tip: no one will know if you have to restart the video 72 times until you get it right–but it also doesn't have to be perfect. Your clients and customers want your videos to feel real, so share your passion and let your true personality shine.
Frequency is important
I create a quick video whenever I'm in the gallery. I spend 5-10 minutes creating videos for Instagram each day and it has resulted in thousands of dollars of sales during the pandemic.
Ask questions and create engagement
If you have questions about which items to stock or sales that you might run, ask your audience in a poll. Ask your audience for questions they may have about your business for potential content ideas. Instagram and Facebook give you this amazing direct connection with people who follow you and are interested in your business—all for free—so use that to your advantage.
Strategic social media marketing during COVID has carried us through uncertain times with little to no addition to our budget. Any business has the ability to make true and authentic connections with your clients through social media and online marketing and I encourage you to start today.